Record trade with India delivers mutual benefits
Share - WeChat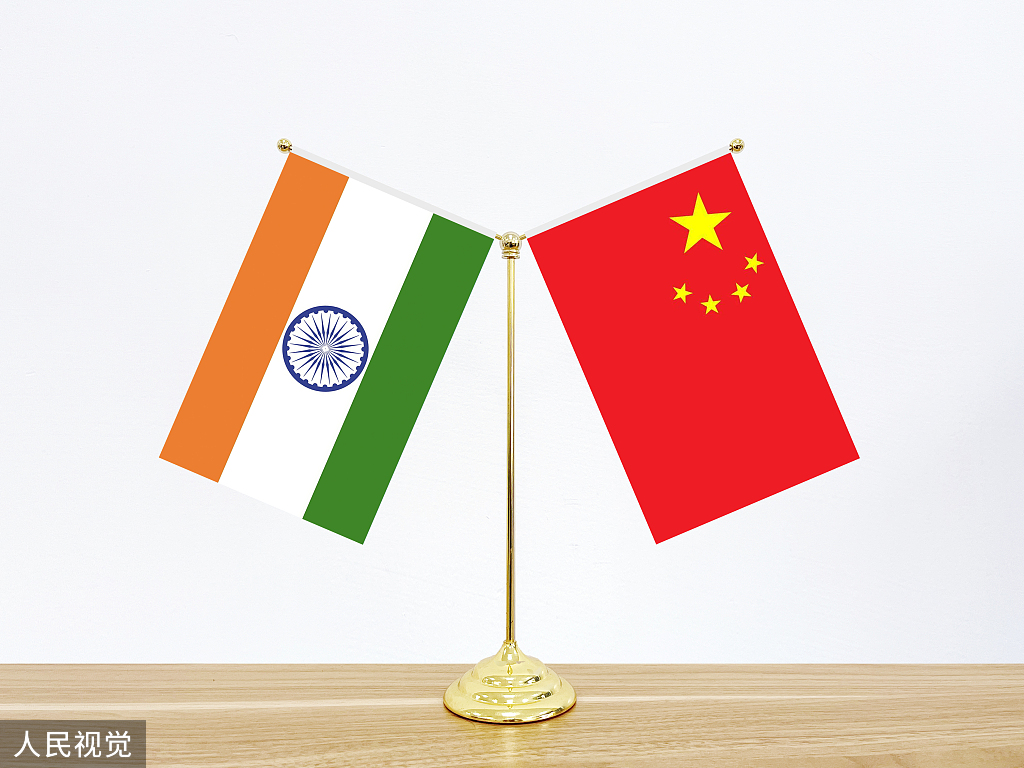 Economic cooperation between India and China is powering ahead, with upbeat projections anchored on record trade flows between the neighbors last year.
Bilateral trade hit an all-time high of more than $125 billion in 2021, according to data from China's General Administration of Customs. China is India's biggest trade partner.
The momentum was sustained in the first quarter of 2022 when the trade value reached $31.96 billion, a jump of 15.3 percent from the same period last year.
"This data sufficiently demonstrates that the strong demand for Sino-Indian economic cooperation is an irreversible fact and serves as the solid foundation for the development of mutually beneficial coordination," Zha Liyou, China's consul general in the eastern city of Kolkata, said at a reception to celebrate the success of the 2022 West Bengal Global Business Summit and welcome the visiting Chinese business delegation.
In a further indication of the growing economic partnership, India in March approved 66 investment projects totaling $1.79 billion, mainly by Chinese companies.
A Chinese corporate delegation attended the summit in Kolkata on April 20-21. The participating companies included the Industrial and Commercial Bank of China, CRRC India Private, Dongfang Electric International Corporation, and China Construction Sausum (India).
To many industrialists, West Bengal, an eastern state adjacent to Southwest China, has unique advantages as a base for expanding bilateral economic cooperation.
Zha pointed to the friendly ties between the peoples on both sides of the border, especially with the bonds between Kunming, the capital of China's Yunnan province, and Kolkata, the capital of West Bengal. With the efforts of both sides, comprehensive development should be achieved, said the diplomat, who hopes Kolkata will become East India's gateway for business with China.
In his speech, Zha called for even greater efforts to be made by businesses and officials in West Bengal, as well as other states, to further boost the economic cooperation between China and India.
Indian economists said Chinese investments are well established in the Indian economy and many Indian states are seeking investment from China.
Chinese technology companies like Xiaomi, Oppo, Vivo, and Huawei have set up contract manufacturing in India, with plants in states such as Andhra Pradesh and Tamil Nadu, according to official data.
Recently, the management of the Aerotropolis Project at Durgapur Airport in West Bengal expressed interest in attracting Chinese investment to the project.
Brij Mohan Agarwal, a former senior minister of Chhattisgarh, said a high-level government delegation from the central state made a visit to China in 2016 that resulted in investment agreements worth $2.4 billion.
Zha highlights the opportunities in areas like manufacturing, the textile industry, and science and technology. "The knowledge economy is the future and the huge pool of trained scientific manpower can be harnessed if we work together," the diplomat said.
The writer is a freelance journalist for China Daily.