Quick search on website reveals details
Share - WeChat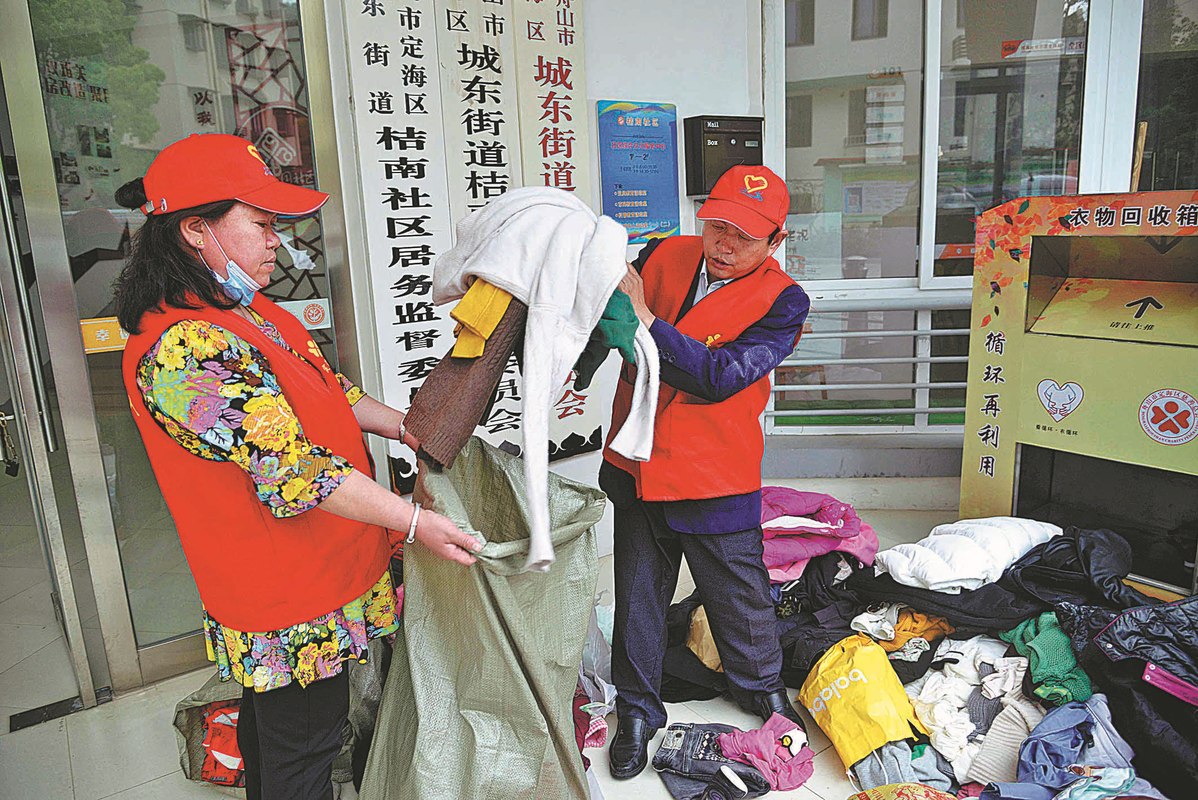 Searching for the keyword "clothes" at the Charity China website, a platform to disclose national charity information, more than 240 clothes donation charitable activities were found to be running for the past five years.
According to the website, many of them are used clothes donation events. Organizers vary from regional charity societies to all kinds of foundations. Some activities lasted for days and some for years.
Donors can check the activity's legitimacy on the website, such as an organizer's qualification and activity plans. Contact information is also available.
One project organized by the China Children and Teenager's Fund started in 2017 and plans to end in 2027. The project's proposal is publicized on the website.
For example, the aim of the project is to practice green development, promote the traditional virtue of helping the poor and the needy, advocate the lifestyle of practicing public welfare and help children from poor families.
It also publicizes the operations of the project. By setting up used clothes recycling bins at office buildings and communities, donors can place clothes in the bin and collectors will retrieve the donations on a regular basis.
The recycled old clothes are sorted. Items of higher value will be cleaned, disinfected, sorted and then sent to children from poor families. Poor-quality ones that are unable to be worn will be decomposed and regenerated into fabric to be used in industrial production.
The profits gained in the process will be used by the project to ensure its healthy development. Unlike projects practiced across the country, some target people in need in a certain neighborhood.
A three-year project organized by a charitable society in Fuyang district of Hangzhou, Zhejiang province, collects used clothes to help deprived local people.
Some projects even sent secondhand clothes overseas. A project initiated by a charitable society in Xiaoshan, Hangzhou, said about 35 percent of second-hand summer clothes will be sent to Africa.
Most Popular