US artist Trey Abdella creates 'Almost Heaven' experience
Share - WeChat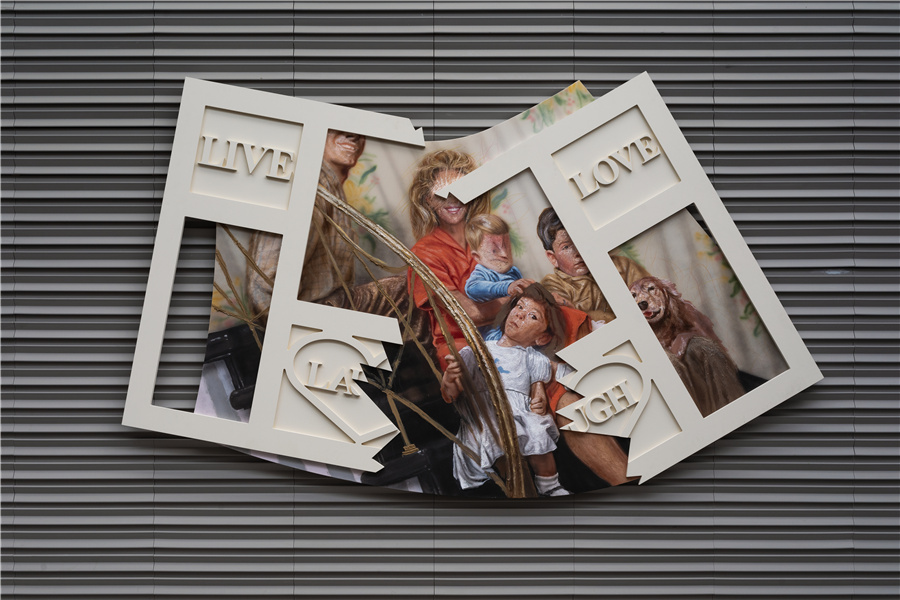 Majestic canvases pulsating with bold colors and drama, hyper-realistic portrayals that deceive the eye, and assemblages of painting and objects that recall Robert Rauschenberg's Combines – it is hard not to be captivated by US artist Trey Abdella's work.
The 28-year-old artist is holding his first Asia museum solo, Almost Heaven, at the X Museum in Beijing. Curated by the museum's director Huang Xufu, the show, running until July 17, brings together 10 large-scale works from the artist's recent practice.
"Trey Abdella is an artist ready to explode in the international art circuit," Huang said, adding that he decided to mount a museum solo for the artist two years back. Graduating from the New York Academy of Art MFA program in 2019, the Brooklyn-based artist has held shows around the world, including gallery solos in Germany and South Korea.