Archaeology museum opens in Shaanxi
Share - WeChat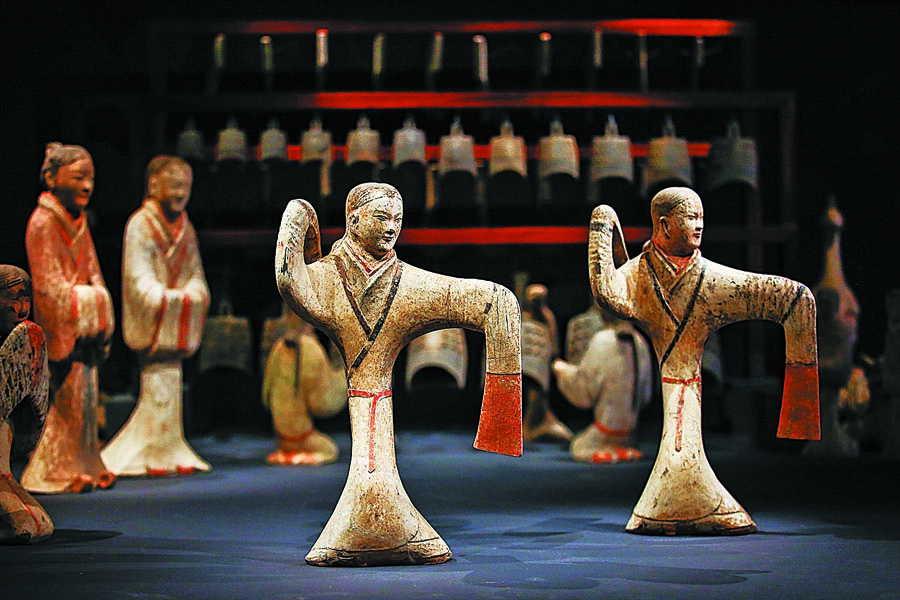 China's first comprehensive museum focusing on archaeology opened to the public on Thursday in Xi'an, the capital of Shaanxi province.
The Shaanxi Archaeology Museum was first proposed in 2009. After several years of preparation, construction began in 2019, and it was completed in December. The building has a total floor space of 36,000 square meters.
From stone relics of the prehistoric city ruins of Shimao about 4,000 years ago to the abundant artifacts from the mausoleums of emperors at the zenith of the Chinese imperial period, more than 5,200 cultural relics unearthed over the past 60 years in archaeological excavations across the Shaanxi province now have a venue for display.
Shaanxi is home to many famous archaeological findings, such as the 2,200-year-old Terracotta Warriors in the mausoleum of Qinshihuang, the first Chinese emperor, in Xi'an.