Pandemic fight boost Sri Lanka-China ties
Share - WeChat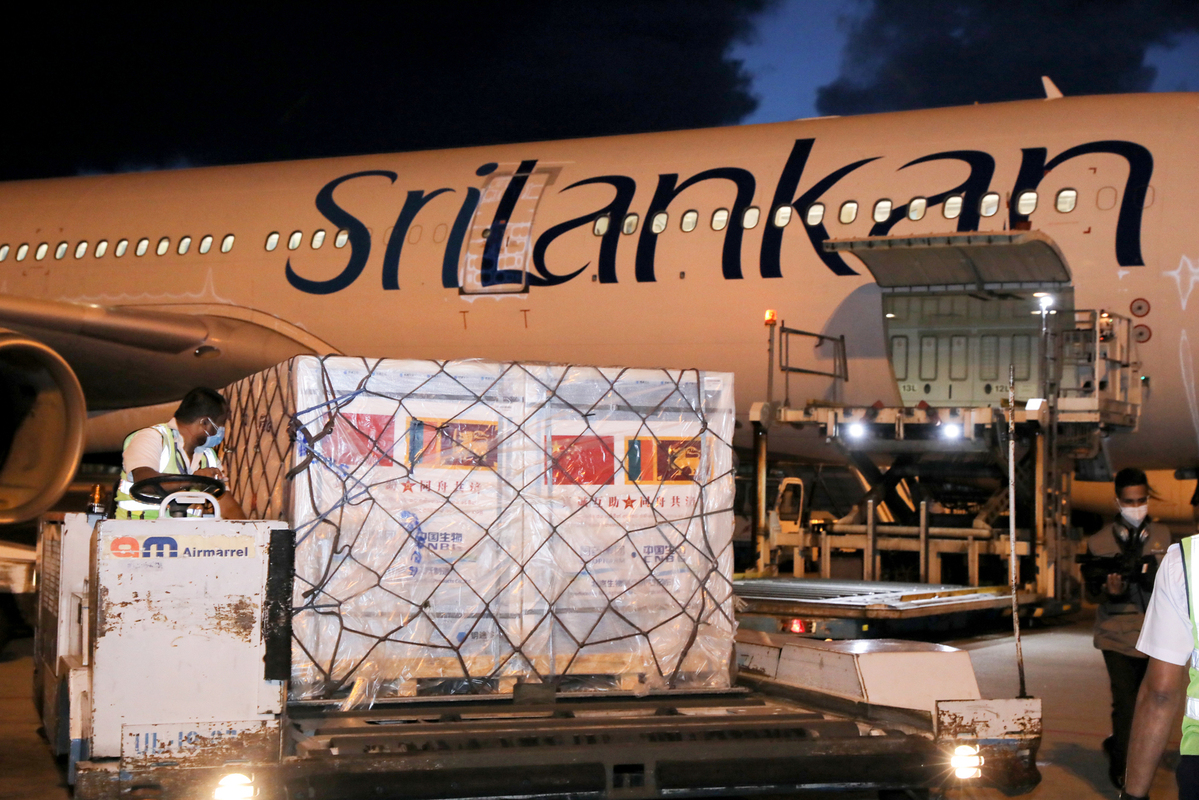 The friendship between the island country of Sri Lanka and China has been nurtured through the maritime Silk Road for centuries. Today, the two countries have close relations in economic and cultural fields.
China-Sri Lanka ties gathered momentum after Sri Lanka achieved independence in 1948 and the People's Republic of China was founded in 1949. Sri Lanka was one of the first countries to recognize the People's Republic — in 1950.
By initiating diplomatic relations with China in 1956, former Sri Lankan prime minister S.W.R.D. Bandaranaike laid the foundation for cooperation in several fields. Since then China has been among the first countries to come to Sri Lanka's help during disasters and other emergencies. In December 2004, when the Indian Ocean tsunami devastated Sri Lanka, China helped in its reconstruction. It did the same after the end of a nearly three-decade-old separatist movement on the island by offering soft loans and making huge investments.
Sri Lanka values such friendship, and the Sri Lankan people including politicians across the political divide expressed solidarity with China when the novel coronavirus broke out in the country in 2020.
Under the leadership of the Communist Party of China, the Chinese people have been working hard to fight against domestic outbreaks with solidarity. China also supplied medical equipment and medicines, including COVID-19 vaccines, to countries around the world, in order to strengthen public health security worldwide.
China first sent medical experts and equipment to Sri Lanka in July 2020. It also accepted Sri Lanka's request to grant a concessionary loan of $500 million, to be paid in 10 years, to help Colombo fight the pandemic. As for the Chinese government and enterprises, they donated abundant aid including testing kits, face masks, KN95 masks, personal protective equipment (PPE), safety goggles and medical gloves to Sri Lanka.
And on my request as president of Sri Lanka-China Society, 19 NGOs in China donated 400,600 face masks, 1,600 face shields, 2,400 safety goggles and 400 PPE to Sri Lanka. The Chinese People's Association for Friendship with Foreign Countries in Beijing and its branches in other parts of the country and the Amity Foundation in Nanjing were particularly generous with their donations. The estimated value of those donations was about 32 million Sri Lankan rupees (1.2 million yuan). Some Chinese organizations sent us more than they had committed, with some of them doubling the promised amount.
Besides, the Amity Foundation in Nanjing offered 455 scholarships of 800 yuan each to Sri Lankan schoolchildren from rural areas. The Chinese government and people have always helped Sri Lanka to emerge from crises. We appreciate the help from our Chinese friends.
Many of the consignments sent by Chinese organizations carried the Chinese and Sri Lankan flags as well inspirational messages of support and solidarity in Chinese, Sinhala, Tamil and English. Chinese telecommunications equipment maker Huawei's consignment carried a Buddhist saying, "health is the ultimate wealth", which resonated in Sri Lanka, where 70 percent of the population is Buddhist.
The donations from the Chinese people will contribute to the health and well-being of the Sri Lankan people and strengthen the historical friendship between the two countries. And the two countries will continue to work together to build a community with a shared future for mankind.
The author is the president of Sri Lanka China Society. The views don't necessarily reflect those of China Daily.
If you have a specific expertise, or would like to share your thought about our stories, then send us your writings at opinion@chinadaily.com.cn, and comment@chinadaily.com.cn.
Most Viewed in 24 Hours
China Views